What Mortgage is Fits Best for You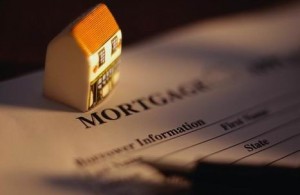 What Kind of Mortgage Fits Your Needs?
No matter the state of the economy, each year the number of new mortgages underwritten reaches millions of homeowners.  Some are buying for the first time while others are downsizing or upsizing.  When rates drop, like they did over the past 2 years, many people seize the opportunity to refinance their home loan.  However, how do people decide on which mortgage to use for their specific need?  An online survey conducted by HSH.com points to some of the factors that influence consumer decisions.
Most Important Factor
It should come as no shock that the most important factor is the interest rate.  Regardless of the type of loan, the size of the loan or the customers home state, everybody is trying to get the best rate for their home loan.  In the survey mentioned above over 45% stated that the rate was the top factor for choosing a loan.
Other items, such as the length of the term and the fees also ranked high in the survey, but none was as vital as the rate.
Deciding How Much to Use for Down Payment
The ability to make a down payment equal to 10%-20% of the home's price will give the borrower a range of products to choose from.  A large down payment and a solid credit score will usually allow a borrower to qualify for a conventional loan which has the best interest rates.
For borrowers that have a smaller down payment, their options will be limited to FHA, USDA or VA for qualifying veterans.
Choosing the Right Term
With rates at an all-time low many borrowers are actually paying more attention to the term of the mortgage loan as part of the decision process.  While the traditional fixed rate of a 30 year loan remains quite dominant more and more people are looking at different adjustable rate products.  Those borrowers that have refinanced in the past 2 years have often chosen to go down to a 15 or 10 year term in order to drastically cut down on their total interest pay back while also paying off the home sooner.
Brokers Still the Top Choice
When looking for the right mortgage loan a number of people still prefer to use the services of a mortgage broker over a local bank or credit union.  In the survey mentioned earlier over 30% of respondents claimed that they sought the services of a broker rather than another type of lender.  Since brokers typically have access to multiple lenders they can offer any type of mortgage loan and get the best rate too.
Obviously, none of these factors discussed the two biggest items facing a borrower; are they happy with the home and can they afford the mortgage payment?  Beyond those two items, the guidelines mentioned above should help any new borrower pick a loan that is right for their situation.
Additional Mortgage Info:
Home Mortgage Loans