Tips on Buying your First Home
April 25th, 2013 at 5:57 pm by Bethany Alexander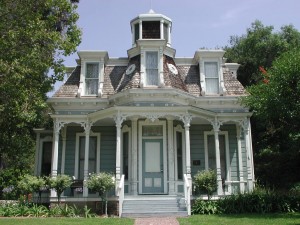 Tips on Buying Your First WI Home
Getting that first home can be a really exciting time for anybody.  However, it needs to be approached with realistic expectations. Going through a few of the following suggestions will make the whole process much easier.
Get Familiar with Real Estate Terms
Buying your first home will involve learning about the home market as well as loans.  Therefore some terms may be unfamiliar to you.  Here is a list of some common terms used in Wisconsin mortgage loans and real estate transactions.
Closing Costs – These are fees associated with all mortgages.  Amounts paid to a title company for the title search, recording the deed and mortgage at the court house, origination, credit report fees, appraisal fees and the fee from the attorney to close the loan are just some of the items involved.
Warranty Deed – This document proves that the seller can legally sell the home.
FHA – This is a government organization known as the Federal Housing Authority.  This organization authorizes lenders to offer FHA loans and enforces the guidelines for approving the loans.
Bait Rate – Some mortgage companies will advertise an extremely low interest rate to entice borrowers to contact them and submit a loan application.  However, it is later discovered that the advertised rate was for people with the absolute highest credit scores, along with a sizable down payment and a well established job history.
GFE – This is an acronym for Good Faith Estimate.  It provides an estimate of the costs associated with closing the mortgage loan.
Underwriting – This is the process of approving a loan application.  An underwriter will compare the borrower's credit, income, savings and residence history to the guidelines of the particular loan program that has been matched with the borrower.  The underwriter must make sure that the borrower meets the requirements of the loan in order to issue an approval.
Organize Your Finances
Before applying for a loan it is a good idea to ensure your credit rating is worthy of a mortgage loan.  If you have some blemishes on your credit report then it is important to fix them before hand. Setting aside enough money for the down payment is also critical.  You should plan on between 3% and 5% of the purchase price of the home.  It is also a good idea to have up to 3% to 5% for the closing costs. Sometimes you can ask for the home sellers to contribute towards closing costs.
Be Realistic About the Home
It is not a good idea to look at homes well beyond your affordable range.  Talk to a mortgage company and get pre-approved for the loan.  Then talk to your Realtor® and ask to look at homes that fall within your price range.  Looking at a home that may seem perfect, but is $10,000 more than you can afford, will make you unhappy with other homes and could lead you to make a bad decision towards an alternative mortgage.
Take some time to learn about the real estate market and get everything in order before house hunting. This will make it easier for your Realtor® to find the right house for you and make the whole process less stressful.
At Rock Realty we want to make sure that your home buying experience is smooth and that you feel comfortable with your decision. It's important that you buy the right home for you.
Leave a Reply