Wisconsin July 2013 Housing Statistics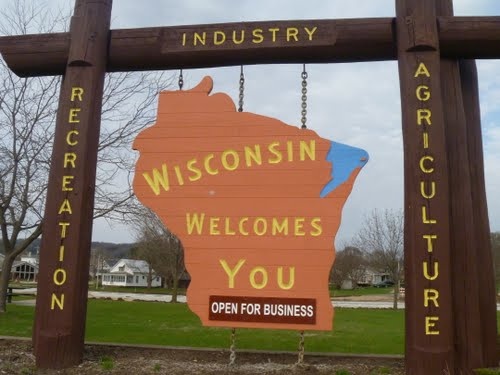 The Wisconsin housing statistics are in for July of 2013. Here is an excerpt from what the Wisconsin Realtors® Association (WRA) had to say:
Wisconsin home sales and prices both grew in July, outpacing the solid rate established for the first half of 2013. Sales of existing homes for July increased 17.3 percent over July of 2012, which is stronger than the 11.4 percent rate of growth established in the first six months of this year over the first half of last year. Home prices also continued their strong rate of appreciation, increasing 9.0 percent in July over last July, to a statewide median of $155,299. Prices for the first six months of the year were up 7.7 percent.
"It's clear that 2013 is shaping up to be a very strong year for Wisconsin housing and the indications are that these trends will continue," said Renny Diedrich, chairman of the WRA board of directors. "We're at the peak of the Wisconsin home selling season, with nearly 43 percent of all sales taking place between May and August in a typical year," Diedrich said.
"This is very strong median price appreciation and it's consistent with national trends," said WRA President and CEO Michael Theo. Theo said statistics from the National Association of REALTORS® show that the median sales price of single-family homes nationally increased 12.2 percent in the second quarter compared to the second quarter of 2012, which represents the strongest year-over-year increase since the fourth quarter of 2005.
Below are the number of Home Sales and Median House Prices for the state of Wisconsin, Rock County, and Dane County. These stats include Janesville and Madison. Feel free to contact me if you have any questions pertaining to these figures. As you probably have heard, home sales & prices have been increasing over the past few years. Both Dane and Rock counties are showing marked improvements in the number of homes sold and the price at which they are being sold at. This summer has been really hot for the properties that are priced right! There's been a large increase in sale prices, as you can see below.
I'd be happy to show you any homes currently listed for sale. Feel free to visit: WISCONSIN HOMES FOR SALE to search for current properties listed on the MLS.
If you would like some insight into how much your home is currently worth, I would be happy to provide you with a free comparative market analysis. This is a report that gives a close estimate to what your home might sell for in your current local Wisconsin real estate market. Has your home value fallen below what you currently owe? A short sale may be right for your situation. Visit the following page on Wisconsin Short Sales.
Housing Statistics for the State of Wisconsin:
July 2013
Home Sales: 7,320
Median Home Price: $155,000
July 2012
Home Sales: 6,196
Median Home Price: $142,250
Housing Statistics for Dane County, WI:
July 2013
Home Sales: 940
Median Home Price: $214,950
July 2012
Home Sales: 731
Median Home Price: $195,000
Housing Statistics for Rock County, WI:
July 2013
Home Sales: 172
Median Home Price: $108,000
July 2012
Home Sales: 165
Median Home Price: $107,500
View my report from last month. Wisconsin June 2013 Housing Statistics