Wisconsin March 2014 Housing Statistics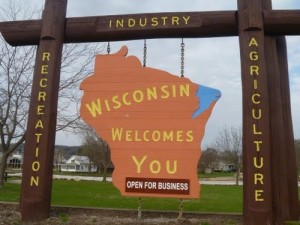 The Wisconsin housing statistics are in for March of 2014. Here is an excerpt from what the Wisconsin Realtors® Association (WRA) had to say:
Home sales dropped for the third straight month in Wisconsin as the frigid temperatures and hefty snowfall continued into March, according to the latest analysis of housing market activity released by the Wisconsin REALTORS® Association (WRA). Compared to March 2013, home sales declined 11.3 percent in March 2014, which contributed to a weak first quarter. First-quarter sales fell 8.5 percent compared to the first quarter of 2013. However, the median price of existing homes rose a modest 1.9 percent to $136,500 over the period between March 2013 and March 2014. Median prices were up 4.2 percent for the first quarter relative to the same quarter last year.
"Even with spring officially arriving in the middle of March, the spring selling season has been slow to gather steam," said Steve Lane, chairman of the WRA board of directors. "We are hopeful that the spring thaw will jump-start the selling season that traditionally gains momentum in the second quarter," Lane said. Still, Lane noted that the first quarter sales remain above their levels of two years ago — a year that had a relatively mild winter by comparison.
Below are the number of Home Sales and Median House Prices for the state of Wisconsin, Rock County, and Dane County. These stats include Janesville and Madison. Feel free to contact me if you have any questions pertaining to these figures. As you probably have heard, home sales & prices have been increasing over the past few years. This month again showed a decrease of home sales statewide, but an increase in home prices. Dane County's prices increased around 4% in March, year over year, while Rock County's median home price stayed nearly the same. Rock County did show an increase in home sales though, in contrast with the rest of the state.
Thinking of purchasing a home before prices or rates rise any further?! I'd be happy to show you any homes currently listed for sale. Feel free to visit Home Listings in Rock County to search for current Rock County properties or visit Home Listings in Dane County for homes in Dane County Wisconsin.
Now might be the right time to sell your Wisconsin home. Feel free to take a look at our cutting edge Rock Realty Marketing Plan! If you would like some insight into how much your home is currently worth, I would be happy to provide you with a free comparative market analysis. This is a report that gives a close estimate to what your home might sell for in your current local Wisconsin real estate market. Click below:
What's My Wisconsin Home Worth?
Has your home value fallen below what you currently owe? Have you experienced a hardship like divorce or job loss? A short sale may be right for your situation. Visit our page on Wisconsin Short Sales for more information.
Housing Statistics for the State of Wisconsin:
March 2014
Home Sales: 4,588
Median Home Price: $136,700
March 2013
Home Sales: 5,160
Median Home Price: $134,000
Housing Statistics for Dane County, WI:
March 2014
Home Sales: 490
Median Home Price: $203,000
March 2013
Home Sales: 534
Median Home Price: $195,000
Housing Statistics for Rock County, WI:
March 2014
Home Sales: 149
Median Home Price: $102,900
March 2013
Home Sales: 133
Median Home Price: $103,000
View my report from last month. Wisconsin February 2014 Housing Statistics